Our service will allow you to prepare all of the divorce documents fast, without leaving your house and paying for the assistance of a lawyer. You just have to answer a variety of detailed questions and we'll offer you all the required divorce documents.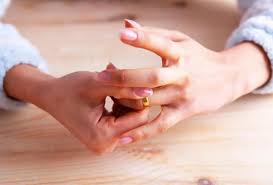 Online divorce California
The most reliable California divorce online service
Fast divorce California with no obstacles
Cheap divorce California for a reasonable price
CA online divorce for spouses with kids
The divorce papers CA with a handy guide for filling them out
All divorce forms California in less than 30 minutes
Divorce papers California: Where to start?
Getting a legal breakup in the state remains to be a long and complicated process. The truth is that it required plenty of time for collecting all the needed CA divorce papers depending on your personal case. Many spouses believe that California divorce kit is a universal package of papers that will suit almost any case. However, that is not true. The matter is that each divorce is absolutely unique, so you might require certain CA divorce forms that might be not needed for the other couple. For example, if you have kids, you might need preparing California divorce child support documents. Therefore, getting an easy divorce California might appear to be really difficult for spouses who lack legal knowledge. However, our best online divorce California service is always ready to assist you with collecting all the needed documents for your legal breakup. Discover more facts about getting a quick divorce in California right here below.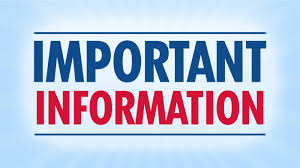 Getting a divorce in California: Important facts
As a rule, most spouses are looking for the most common steps to getting a divorce in California. The most necessary thing you should begin with is to discover the type of legal breakup you are going to have. There are two main types of divorce – these are contested and uncontested. 
The uncontested divorce in California requires both spouses to come to an agreement regarding the most important divorce aspects. This includes taking care of kids, spouse support and assets or debts division. In case you have a common view on any subject regarding your dissolution of marriage, you can start using our California online divorce service and get California dissolution of marriage with almost no efforts. This way, getting a divorce in California without a lawyer is completely possible. 
With the uncontested legal breakup, you will not be able to get assistance with divorce online California. The point is that contested dissolution of marriage always requires a lawyer's help to solve all the issues between you and your spouse. Moreover, in this case, getting a divorce in CA becomes incredibly pricey and challenging.
In other words, getting California uncontested divorce will definitely save you plenty of time and money.
Filing for divorce in California: 3 most common methods
Collecting all the needed divorce papers in California is usually not an easy task. There are lots of various forms required for your personal case. Still, there are still 3 most popular ways of filing for divorce in CA. 
Do it yourself divorce California without any assistance
In this case, the spouses don't get any legal assistance or help from California divorce papers online provider. If you are choosing this way of preparing the documents, get ready to lots of serious obstacles.
First, there are dozens of outdated state of California divorce papers on the Internet.  You will need to spend plenty of time looking for the freshest ones. By the way, filing outdated divorce forms in California will lead to the rejection of the court to proceed with your documents.
Second, California divorce papers that contain any mistakes are also not accepted by the court. Anyway, you will need to spend hours revising your documents and fixing mistakes until they become completely correct. Generally, your divorce process can be slowed down for several weeks or even months.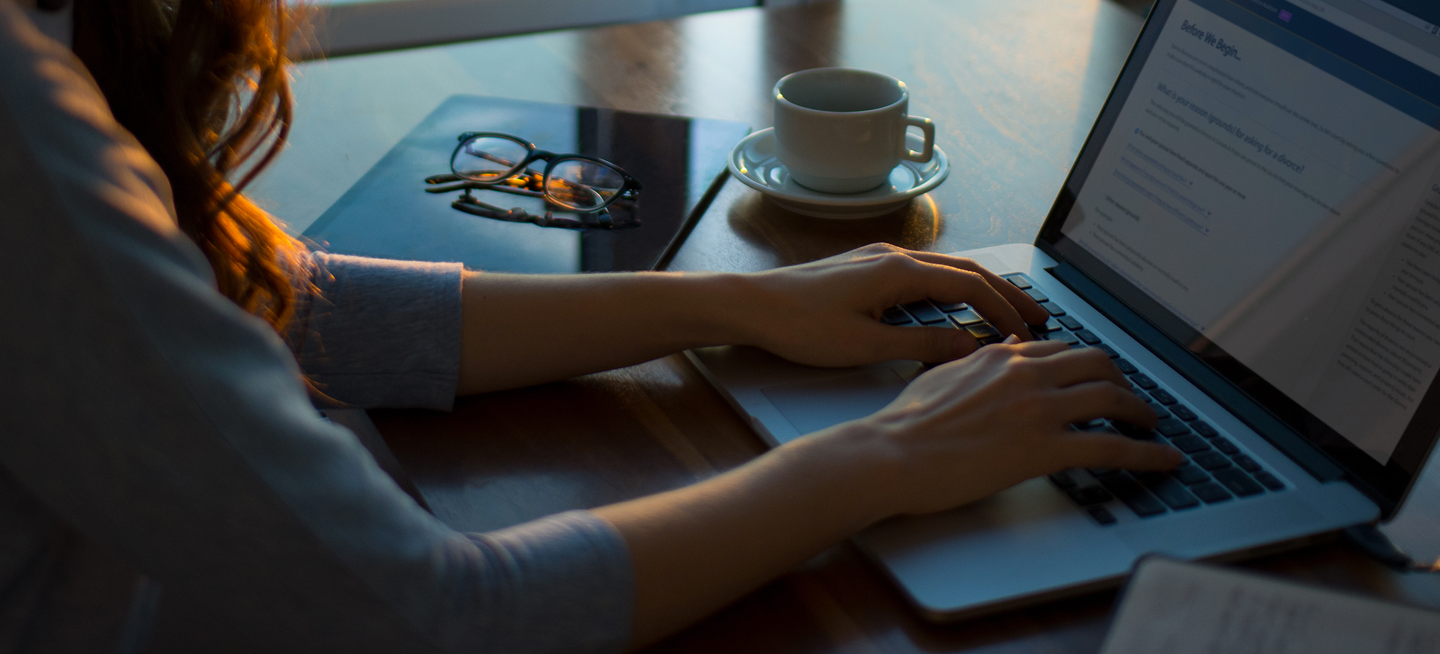 Dissolution of marriage California with the help of the lawyer
This method of filing docs has been popular a few decades ago. However, the time of California divorce filing with an obligatory lawyer's assistance has already gone. Now, filing for divorce in California without a lawyer is absolutely possible and affordable for most spouses. But why do most marrieds decide not to visit the local lawyer? The answer is simple. Lawyer's services are incredibly expensive. Thus, the cost of the dissolution of marriage in California with getting legal help usually exceeds $15,000.
Furthermore, scheduling the lawyer's consultation might require a long-time waiting period. You might need to wait from a few days to a couple of weeks to get a legal consultation regarding California divorce documents.
That is why divorce in California online is currently the best solution for most spouses in the state.
Online divorce documents California
We are proud to offer a personalized approach to each customer. Our professionals carefully analyze every application we receive to pick up only those California uncontested divorce forms that suit your personal case. For example, if you are planning to divide the property with your spouse, you will get the divorce packet California with extra forms exactly for these purposes. Moreover, we will explain with the help of a handy guide on how to fill out each form from your breakup package, as well as avoid most common mistakes. As a rule, you will receive the papers for uncontested divorce CA in less than 30 minutes.
California divorce forms online: the best option for dissolution of marriage
Filling out divorce forms online with the help of our service is the most popular type of do it yourself divorce in California. The reason is that receiving divorce online California is really cheap and easy. You don't need to look for dissolution of marriage California forms on the Internet or wait in the crowded lawyer's office to get the needed forms for your legal breakup. With the help of our service, California DIY divorce is completed online. All online divorce papers California for your personal case are delivered to your email.
If you file for divorce California online, you will surely save a large sum of money. The matter is that DIY divorce California online is significantly cheaper than an uncontested dissolution of marriage with the lawyer. The cost to file for divorce in California can be decreased for over $10,000! In most cases, your divorce price in California will become unaffordable.
If you file for divorce online California with the help of our top-rated service, you will also get a handy guide on how to fill out each form you receive for free!
Uncontested divorce California online: the real benefits
Cheap and easy service
Faster than other online alternatives
Only court approved documents
12+ years of experience in the online divorce area
The friendly team of support managers
A handy guide on filling out the papers for free
Suitable for spouses, who are going to divide debts or assets
California divorce residency requirements
There are just a few California residency requirements for divorce. These are:
Either you or your spouse must have been a California resident for at least 6 months before filing for dissolution of marriage.
You must have lived a minimum of three months in the county you are filing for legal breakup within
California divorce laws property division
The division of property in divorce in California is a common thing for most legal breakups. You will need to have a similar view on the division of assets with your spouse to get a dissolution of marriage without a lawyer. With our help, you will get all the forms for California divorce property division with no efforts. 
Online divorce in California with child
Our professionals know perfectly all California divorce laws child custody. We are always ready to assist you with collecting all the papers for California divorce child custody. Having kids is absolutely no problem to have an easy legal breakup online.
How to file for divorce in California by yourself? That's as easy, as 1-2-3. With the help of our service, California uncontested divorce process can be miraculously simple. To get all your docs for the legal breakup and file divorce online California you will need to complete only 3 easy steps:
Sign up on our website for an uncontested divorce in CA
Fill out the basic questionnaire
Get all uncontested divorce forms California to your email
Stop asking yourself "How do I file for divorce in California?" Sign up on our website or contact our support team to know more about the service.
How much is a divorce in California? Is it affordable for us? What is the average cost of divorce in California? What is the uncontested divorce California cost? These questions are made by thousands of spouses. And we know the answers!
In most cases, the divorce cost in California is around $15,500. However, the price depends on lots of factors, including the type of your legal breakup, having children, spouse support, property and debt division.
Divorce filing fee California
The divorce fees in California for a petition are $435. For the spouse filing a response, the fee is also $435. You might also need to pay extra fees depending on the county.
How long does a divorce take in California? Is it possible to get a legal breakup in less than a few months? How long does it take to get a divorce in California if both parties agree? According to the state's laws, the finalization of divorce can't be completed faster than in 6 months after filing. It is a mandatory waiting period.
According to the reviews of hundreds of spouses, the process of dissolution of marriage usually lasts about 11 months. In case you have any extra issues to be solved by the court, the divorce process will take an average of 18 months.
Generally, the simplest and the fastest way to get a divorce is to use our online service. Learn more about our additional advantages:
Individual approach to each customer
Hundreds of successful divorces
Most reliable online divorce provider in the state
Fair pricing without any hidden fees
Available for different divorce cases
After you file for divorce, you can easily launch the process of serving divorce papers in California. The most important thing you should know that you are not eligible to serve the documents by yourself. You will need to choose a person, who will help you with this issue. In most cases, these are friends or relatives. However, you can also ask your local sheriff for help or hire the expert process server. A person must be 18 or over.  By the way, don't ask your adult children to serve the documents. You can also notify your spouse about the process of dissolution of marriage by mail.
But, what about missing spouse divorce California? What should you do to initiate a California divorce when spouse is missing? This way, you can file for divorce by publication. This way of serving papers should be made in case all the other ways to reach your spouse fail. The publication should be made in a local newspaper for extra costs. The fees may vary depending on the media you choose. Just get ready to spend extra money for these purposes.
So, how to get a divorce in California without a lawyer? Is it possible to save your time and money, as well as get an easy breakup with no efforts? Sure! Sign up on our website and get all your divorce documents for low cost in no time. The process of the legal breakup is never easy but we are always ready to give you a helping hand and collect all the required documents right for you.
Still hesitate, whether to start using our service? Just take a look at our testimonials to make sure we are the best online divorce provider you can find in California. Don't miss your chance to complete your dissolution of marriage within the shortest terms.